The liver is a substantial organ in the human body. It aids in digestion, filters hazardous compounds from the blood, and produces substances that thicken the blood and aid in the formation of clots. When a person has the liver disease (cirrhosis), normal liver tissue is replaced by scar tissue, causing the liver to malfunction.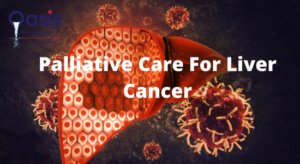 Cirrhosis is most frequently caused by alcoholism. Hepatitis C is a virus that infects the liver and causes it to enlarge. If left untreated, it might cause liver damage. Nonalcoholic fatty liver disease is another common cause. This is an accumulation of fat in the liver. Diabetes, hypercholesterolemia, obesity, and hypertension can all contribute to nonalcoholic fatty liver disease.
The liver disease progresses gradually over time. Scarred areas of the liver cannot function as well as they would in a healthy liver. Chronic liver failure, often known as end-stage liver disease, can develop over a period of several months to several years. As a result, symptoms may not manifest immediately upon the onset of the condition.
A visit to your doctor is the initial step toward diagnosing liver cirrhosis. Blood tests and a liver biopsy may be ordered by your doctor (taking a tiny piece of liver tissue through a needle to examine it under a microscope). Additionally, your doctor may order a CT scan, an MRI, an ultrasound, and/or an endoscopy (putting a thin tube into your throat and stomach to look for abnormal conditions such as swollen veins). What is palliative for liver cancer?
Recognize Palliative Care
Palliative care is a type of specialist medical treatment provided to patients who are terminally ill. It is focused on relieving the symptoms, discomfort, and stress associated with a serious condition such as liver disease. The objective is to enhance the quality of life for you and your family.
Palliative care is offered by a specially trained team of physicians, nurses, and other experts who collaborate with your primary care physician to provide an additional layer of support. Palliative care is available at every age and stage of illness. Additionally, it is compatible with all other treatments.
Symptoms and Treatment of Liver Disease—How Palliative Care Can Assist
Fatigue (a sense of weakness or exhaustion), jaundice (yellowing of the skin and whites of the eyes), swelling of the legs and belly, appetite loss and weight loss, nausea, itchy skin, and hiccups are all signs and symptoms of liver failure. You can contact oasis for hospice care for cancer that's reliable and trusted for your loved ones.
Fluid accumulation in the body can be managed with drugs and non-drug methods. Your palliative care team will know the appropriate medications to administer to alleviate common symptoms such as shortness of breath, itchy skin, nausea, and hiccups.
Cirrhosis can worsen over time, to the point where your liver may cease to function normally. This type of chronic liver failure is referred to as an end-stage liver disease, and symptoms may worsen. Palliative care professionals will assist you and your family in coping with these symptoms.
End-Stage Liver Cancer Palliative Care
If you are eligible for a liver transplant, palliative care can help you manage your symptoms and provide emotional support before, during, and after surgery. Your palliative care team will collaborate with your doctor and transplant team to provide continuous support to you and your family.
After diagnosis, it is best to involve a palliative care team. The staff will treat your symptoms, discuss your therapy options, and assist you in selecting the ones that best fit your particular goals. Additionally, the team's specialists will assist you in better understanding your situation and what to anticipate. They constantly collaborate with your other physicians.
All of this and more can be assisted by your palliative care team. Your team will serve as a sounding board and initial line of defense against any pain, discomfort, despair, or anxiety symptoms. They will coordinate communication with all of your other physicians. Additionally, they will assist you in matching your treatment objectives to available therapy options.
Additionally, the team will assist your family caregivers also. They will assist you and your family in making both huge and minor choices. These are just a few of the numerous advantages of palliative care.
Obtaining Palliative Care
Consult your physician for a referral if you or a loved one requires palliative care. It's simple to locate a hospital in your neighborhood that has a palliative care team.
To learn more about preventing and treating liver disease, as well as to discover support and resources for liver disease patients and their families, visit the Oasis Hospice. Thus Oasis Hospice & Palliative Care.Inc provides the best liver cancer care. No doubt bladder cancer is so dangerous but your loved one needs special care that can only be done by Oasis Hospice. For more information call (708) 564-4838.