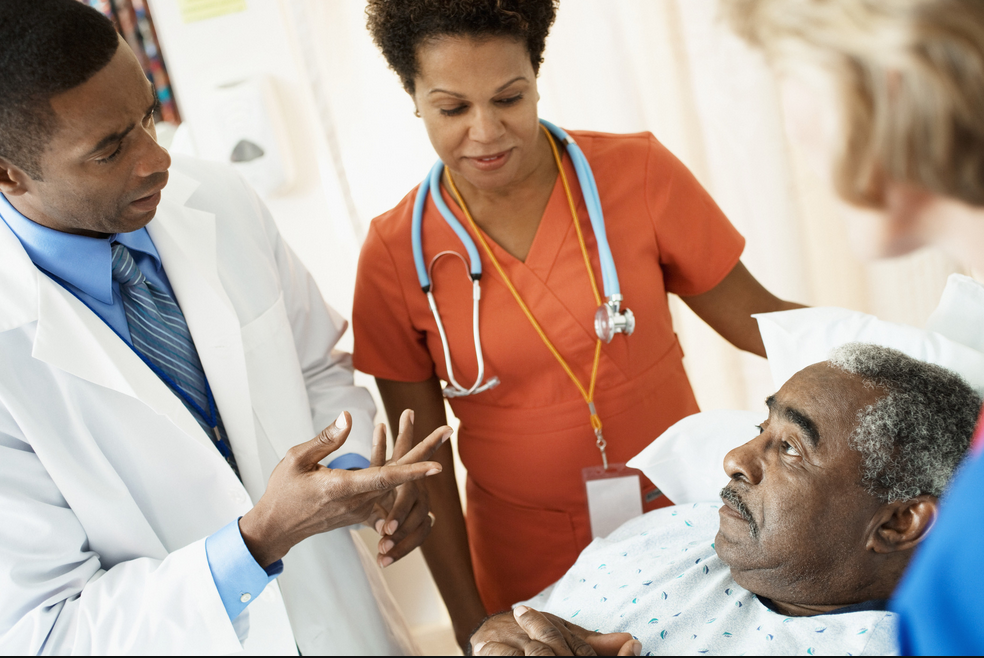 What is Palliative Care?
Palliative care is a type of medical treatment that focuses on relieving pain and other symptoms associated with a serious illness, regardless of the diagnosis or stage of the disease. We seek to bring comfort to your loved ones with our palliative care services. Palliative care teams work to improve patients' and their families' quality of life. This type of treatment is provided in addition to any curative or other treatments you may be getting.
A team of doctors, nurses, and other specially qualified persons provide palliative care. They collaborate with Oasis, you, your family, and your other doctors to add a layer of support to your ongoing care in Chicago and surrounding suburbs. 
Palliative Care in Chicago Area
Why Palliative Care?
People of any age who are suffering from a serious or life-threatening illness may be eligible for palliative treatment. It can center to assist adults and seniors who are suffering from ailments such as:
Cancer
Blood and bone marrow disorders requiring stem cell transplant
Heart disease
Cystic fibrosis
Dementia
End-stage liver disease
Kidney failure
Lung disease
Parkinson's disease
Stroke
Symptoms that may be improved by palliative care include:
Pain
Nausea or vomiting
Anxiety or nervousness
Depression or sadness
Constipation
Difficulty breathing
Anorexia
Fatigue
Trouble sleeping
Palliative Care vs Hospice Care – The Difference
While the objective of both hospice and palliative care is to relieve pain and symptoms, the expectations of treatment and outcomes are generally different. Hospice care is comfort care that lacks curative intent. This type of care is best for patients who have no curative options and who have made the decision not to pursue treatment because the side effects outweigh the benefits. With or without curative intent, palliative care and palliative medicine aims to give comfort to those who are suffering.
Definitions of Palliative Care
Hospice care is compassionately focused comfort care (as opposed to a cure focused care) for people who have a disease that will run its course in the six month timeframe and have a prognosis of six months or less, based on their doctor's estimation if the disease runs its course as expected. The term palliative care, meaning compassionate comfort care, is given as the definition of the medical specialty dedicated to easing the symptoms and physical and mental stress of life-threatening illnesses. Palliative care is pursued at the initial detection of a disease, while going through a course of treatment, and at the conclusion of life.
Palliative Care Eligibility
Patients in need of hospice services are only eligible if two physicians certify that the patient has less than six months to live if the disease follows its usual course. The decision to treat and manage a patient in palliative care is made at the discretion of the physician and the patient at any point during illness, from the moment of illness onset to the moment of death.
What to Expect
Palliative care is a type of treatment that you might have at any point during your illness. It aids in the management of symptoms as well as the resolution of your most pressing concerns like:
What to expect from your care plan and how to personalize it to your specific needs
What programs and resources are there to help you get through your illness?
The benefits and drawbacks of your treatment options
Making choices based on your unique values and objectives
It's possible that your initial meeting with Oasis will take place in the hospital or at an outpatient clinic. Early utilization of palliative care services can improve patients' quality of life, reduce sadness and anxiety, improve patient and family satisfaction with care, and, in some situations, even extend survival, according to research.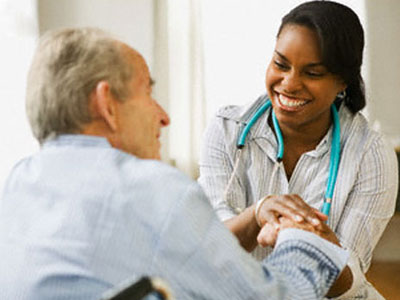 Our Local Palliative Care Services Include:
Support and guidance. Palliative care services and palliative medicine can help you and your family deal with the many unpleasant events and decisions that arise while you're dealing with a serious illness or nearing the end of life.
You and your family can discuss stress, spiritual problems, financial issues, or how your family will survive if a loved one dies with a palliative care social worker, chaplain, or other team member. Palliative care specialists may be able to provide advice or connect you with local resources.
Techniques for enhancing your comfort and sense of well-being. Breathing techniques, healing touch, visualization, or simply listening to music through headphones are examples of these.
Recommendations. Our palliative care team may refer you to additional experts, such as psychiatrists, pain experts, or integrative medicine specialists.
Advance care planning. You can discuss your objectives and intentions for your care with a member of the community palliative care team. This information might then be used to create a living will, advance directive, and health-care power of attorney.
Continuity of Providers.  Often our Chicago area palliative care clients need to transition to hospice care, whether weeks, months, or years from the initial palliative care services.  Oasis provides both palliative and hospice care so transference of care plans and paperwork is seamless and without loss.