Hospice Chicago Serving Cook, Will & DuPage Counties in Illinois

Oasis Hospice & Palliative Care, Inc. believes in affirming life. We exist to be a sanctuary and a refuge for our patients and their families thereby improving the quality of life for our patients who are dealing with life-limiting illnesses.
What is Hospice?
The video below will give you a better idea on what hospice actually is, why would you need it, when do you need it, and how to reach us.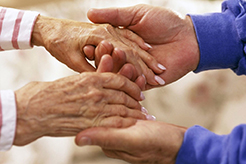 Oasis Hospice compassionately serves Cook, Will and DuPage counties in Illinois. Our quality service speaks for itself with testimonials from families we serve. We desire to bring refuge to every patient and family we care for. As a faith-based organization, hospice care is a calling and not just a profession. We offer each patient the best care options that best meets their needs. Our team members are experienced in the health care industry in general and hospice care, in particular.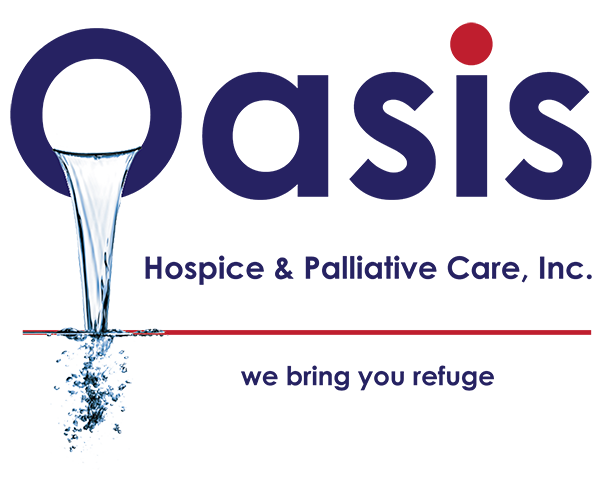 Oasis is a palliative care center that is well-structured, well-organized, and compassionate. The owner and his employees are extremely professional, knowledgeable, and considerate of your time and beliefs. My loved... read more one was cared for by professionals with the utmost empathy and attention. Thank you so much, Oasis!

David Anderson


September 30, 2021

Let me begin by saying my mother graduated from hospice care. By the grace of God and the extraordinary care from Oasis she's still with us. I was reluctant at... read more first because of the negative association with end of life. I'm glad I made the decision to follow the advice of others who shared their own personal experience with Oasis. I was satisfied with the entire team going above and beyond my expectations. Yemi and Blessing gave my mother hands on attention with loving care. Elisa and Tina made the operational part very convenient. I would strongly recommend Oasis for hospice and palliative care. Thanks again Oasis.

Durwin Arnold


February 2, 2022

No words can express our heartfelt thanks to In Oasis Hospice & Palliative Care. We appreciate the way you honored our beloved family member with such compassion, professionalism, and... read more attentiveness. The home services and nurse's visits of our loved one were ABSOLUTELY the gold standard of care you promised and EXACTLY what we had in mind. We appreciate how quickly you got things done in an extremely timely manner when we needed assistance immediately upon the hospital release of our dearly beloved. Your kindness and compassionate spirit is exactly what we need during such a difficult time. Your mission of believing all things are possible and being a faith based institution MOST DEFINITELY reflected in your care and decision making towards our family member. If you are looking for a hospice service that will go well above and beyond to make sure EVERYTHING is exactly the way the family wants, look no further.

Dee Jay


March 8, 2021
Frequently Asked Questions
Medicare (Hospital Insurance) and these conditions qualify you for hospice treatment. Your hospice doctor and regular doctor (if you have one) certify you're dying (with
Read More »
Many people are unfamiliar with the process of death. Patients and caregivers who are terminally ill may wonder what to expect during this stage and
Read More »
Some people may die for weeks, while others may die in days or hours. Some of the changes listed below may occur as death approaches.
Read More »