Hospice Chicago Serving Cook, Will & DuPage Counties in Illinois

Oasis Hospice & Palliative Care, Inc. believes in affirming life. We exist to be a sanctuary and a refuge for our patients and their families thereby improving the quality of life for our patients who are dealing with life-limiting illnesses.
What is Hospice?
The video below will give you a better idea on what hospice actually is, why would you need it, when do you need it, and how to reach us.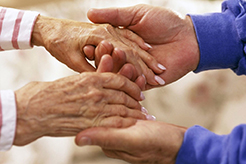 Oasis Hospice compassionately serves Cook, Will and DuPage counties in Illinois. Our quality service speaks for itself with testimonials from families we serve. We desire to bring refuge to every patient and family we care for. As a faith-based organization, hospice care is a calling and not just a profession. We offer each patient the best care options that best meets their needs. Our team members are experienced in the health care industry in general and hospice care, in particular.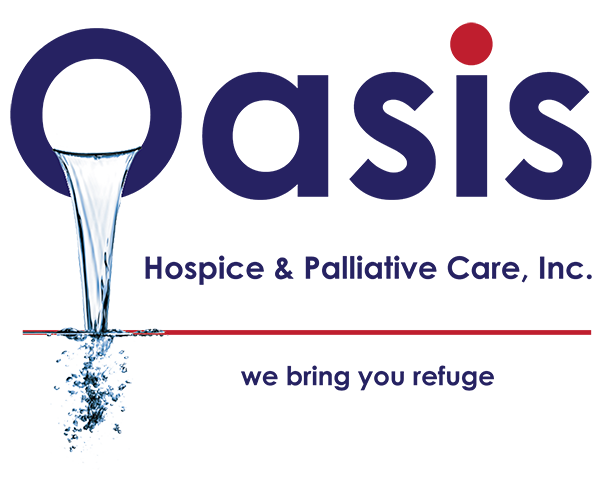 10 out of 10 exceptional educations provided from the team. you walk away feeling like you made the best decision with this company. I highly recommend anyone looking for palliative... read more and or hospice care. Oasis provides services no matter your location. Home, Hospital, Skilled nursing facilities, Assisted living, Supportive living centers. etc. Call today to learn more

Victoria Harris


February 20, 2023

We are so thankful for the kind compassionate care my father-in-law received. You helped to keep him comfortable in hospice. You also helped to give us peace of... read more mind that we were doing things right. Giving hospice is something we've never done and hopefully won't need to do in the future. We needed the reassurance and guidance as we navigated new uncharted territory for us. I told anyone who would listen, you are angels with wings we can't see. We will ALWAYS remember you. Audrey and Dan

Audrey Weidman


April 16, 2021

Even though my dad wasn't with them long, Oasis was wonderful. The first thing that I was impressed with was their commitment to working not just with my dad, but... read more with the whole family. Communication with them was excellent and having the owner of the company contact me increased my trust in them. The information in their brochure was invaluable and helped my family and I understand what was happening with our dad. I am very grateful I was referred to them.

Meryl Morris


July 18, 2023

Oasis is a palliative care center that is well-structured, well-organized, and compassionate. The owner and his employees are extremely professional, knowledgeable, and considerate of your time and beliefs. My loved... read more one was cared for by professionals with the utmost empathy and attention. Thank you so much, Oasis!

David Anderson


September 30, 2021

Our experience with oasis was wonderful and bittersweet, Lois and Tiana were compassionate, knowledgeable and attentive. Moms end of life was peaceful as we hoped it would be . I... read more highly recommend this service.

Myja Buglio


April 28, 2022

The Oasis team took phenomenal care of my father; it was, in fact, the best medical care he'd ever received in his life: highly skilled, deeply compassionate, and entirely reliable.... read more There's isn't an organization I would recommend more.

deanna rauch


July 25, 2022
Frequently Asked Questions