Spending time with someone who has a life-limiting illness can help them make the most of their remaining time. According to an expert in end-of-life care, terminal disease is frequently accompanied with acute pain. As a result, it may deprive the patient of valuable time with those who matter most to them.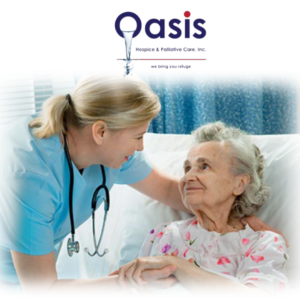 Why?
Pain management boosts life quality. Pain prevents individuals from having fun. It prevents them from socializing. It affects emotions and thinking. Pain might make eating and sleeping difficult, worsening other symptoms. People and their loved ones suffer from pain. Pain increases blood pressure, heart rate, and slows healing. Pain management reduces suffering.
In suffering, dying people may cherish family and friends' company. Due to significant body pain, they can't enjoy their company or talk properly. This is Why Pain Management Is Important in Hospice Care and must be dealt with as quickly as feasible.
Terminally-Ill
Patients with terminal illnesses can now receive pain relief thanks to pain management through palliative care in Chicago. Patients shouldn't expect complete pain relief, but it should be manageable. This is almost certainly sufficient to allow them to spend time with their loved ones.
Common Pain Relievers
In hospice, opioids are used to control pain. Morphine, oxycodone, fentanyl, hydromorphone, levorphanol, and methadone are all examples of these.
Concerns About Medicine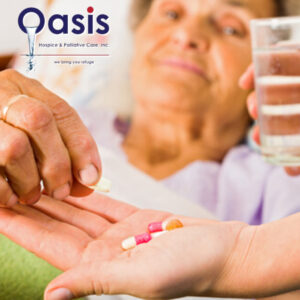 The usage of pain medication may cause you to have questions. The media cover painkiller addicts. Addiction is the misuse of a pharmaceutical. Hospice patients aren't concerned. Painkillers may be necessary until the end of life. You may also be concerned that painkillers will shorten your life. This is rarely the case. Or you may be concerned that pain medication may render a person unable to communicate. While awake, the patient's pain will be eased. Hospice pain therapy avoids complications.
Please contact Oasis Hospice if you are looking for a dependable hospice care provider in Chicago that offers sophisticated pain management. You may rest easy knowing that you and your loved ones are in good care.
If you or a loved one has someone in 24 hour hospice care or soon to be Oasis Hospice is here to help you with your journey of end-of-life care. Contact our Oasis Hospice Care facility at (708)564-4838 for hospice services and other Misconceptions About Hospice and Palliative Care.