Cancer treatment that is personalised to your needs. From the very beginning. Your cancer care team collaborates with you, your family, and other members of the team to provide you with the advanced treatment and support you require.
Our Integrated Cancer Care program now provides palliative care
The cancer care programme has added a board-certified palliative care physician who works with a team of oncologists, nurses, social workers, and nutritionists to provide integrated care. The Center for Advanced Therapy's purpose to help patients manage pain, uncertainty, and symptom-related suffering by incorporating palliative care into survivorship care is being furthered by the addition of palliative care to survivorship care.
Survivorship care at Oasis Hospice begins with a screening for psychosocial distress, depression/anxiety, nutritional status, physical pain, and health-related quality of life at the time of diagnosis or physician referral. The findings of this comprehensive assessment aid the care team and the patient in developing a personalised, supportive care plan.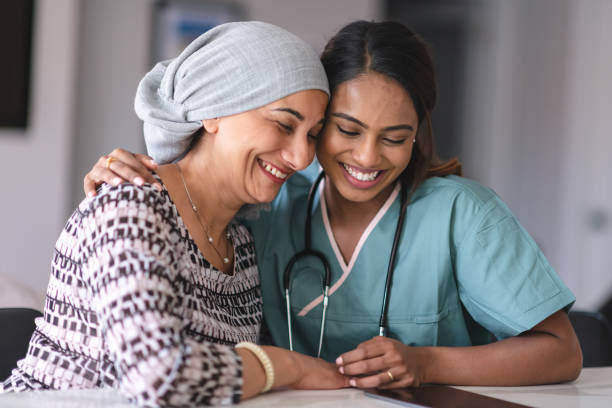 Palliative care aims to relieve the symptoms and stressors of a serious illness by giving comfort and relief. It's done in conjunction with treatments aimed at curing a person's ailment, and it's tailored to the patient's requirements rather than their prognosis. Palliative care can be started at any age and throughout any stage of a serious illness, but it's recommended to start as soon as possible after a diagnosis.
Palliative care is not the same as hospice. It enables patients to go about their everyday lives, enhance their capacity to undergo medical treatments, and have a better understanding of their ailment and treatment options.
Improving Quality of Life During a Serious Illness
Our palliative care team works to improve a patient's quality of life by:
Helps relieve suffering and distress from such symptoms as pain, depression, anxiety, fatigue, shortness of breath, constipation, nausea, loss of appetite, nausea and difficulty sleeping
Helps patients better understand their disease and diagnosis
Clarifies a patient's treatment goals and options
Understands and supports the patient's ability to cope
Provides support for patients and families making complex medical decisions
Coordinates with other care providers
Our palliative care physicians and nurses collaborate with the patient's other doctors, as well as social workers, chaplains, nutrition support services, physical therapists, psychologists, and other specialists. This partnership offers seriously sick patients and their families a wide range of services.
Holistic Approach to Care
Palliative care encompasses physical, psychosocial, spiritual, and advanced care planning services in order to provide a holistic approach to illness management.
Other care providers focus on the disease, whereas our team focuses on the person.
Numerous studies have shown that palliative care enhances a patient's quality of life while also alleviating the symptoms of a serious illness. Families dealing with the illness of a loved one experience less stress as the patient's quality of life improves.
To give additional support and care, our palliative care team visits with patients and their families.
The Oasis Hospice Approach to Cancer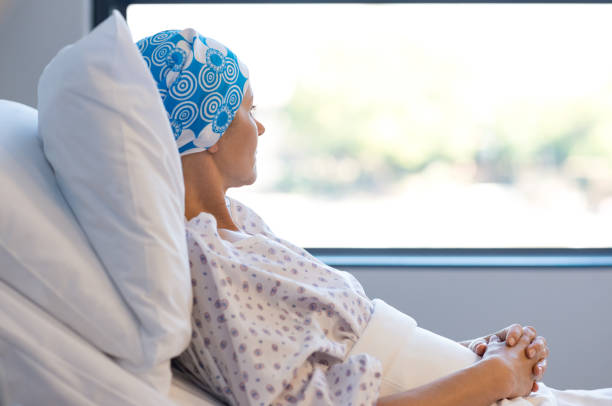 Cancer alters everything. Sure. We also realise the value of timing. The earlier you begin treatment, the better.
Oasis Hospice will immediately begin assembling a team to support you and your family through this difficult time. And it starts today.
Dedicated teams of experts provide superior care, compassion, and support to help you through diagnosis, treatment, and recovery.
Its academic health system status allows it to provide cutting-edge cancer treatments such immunotherapies, targeted medicines, and minimally invasive surgery. You'll also gain access to clinical trials testing new cancer treatments.
We have clinics, infusion facilities, and radiation oncology services in Chicago, Oak Park, Oak Brook, Lisle, and Aurora/Fox Valley to help you get the care you need.
When Your Loved One is Fighting Cancer
Oasis Hospice makes life easier for cancer patients when they are in the hospital or recovering at home. We have a large number of qualified carers on hand right now. Oncology patients benefit from caregiving at home because it gives aid, rest, and improves their attitude. Our skilled caregivers prepare meals, assist with light housework, assist with washing, clothing, and personal hygiene, provide company, assist with exercise, and transport to and from doctor's appointments or treatments. By minimising stress, weariness, and despair, caregivers may be able to aid recovery.
Our caregivers will also monitor and keep your loved one company during surgery, chemotherapy, or radiation treatments, as well as conduct errands or notify the charge nurse in an emergency. They also allow you or other family members to go home and relax, safe in the knowledge that your loved one will never be alone.
Oasis Hospice Excellence in Cancer Care
•    Accredited cancer care: The American College of Surgeons' Commission on Cancer (CoC) has fully accredited both Oasis Hospice University Cancer Center and Oasis Hospice Copley Cancer Center. Oasis Hospice's CoC accreditation demonstrates its commitment to providing patients and their families with high-quality cancer diagnosis, treatment, rehabilitation, and support services.
•    Quality cancer care: The Quality Oncology Practice Initiative (QOPI), an affiliate of the American Society of Clinical Oncology, has recognised the Oasis Hospice University Cancer Center. Oncology practises that fulfil nationally accepted cancer care standards are certified by the QOPI Certification Program. This certification reinforces our commitment to provide high-quality cancer treatment to our patients.
•    Multidisciplinary cancer-specific clinics: One of the several Coleman Foundation Comprehensive Cancer Clinics at Oasis Hospice University Cancer Center may be able to help you. You'll meet with your entire care team in one visit at the clinics, and you'll leave with a personalised treatment plan. Oncologists, surgical oncologists, oncologists, nurse coordinators, and other specialists may be part of your team. Similarly, Oasis Hospice Copley Cancer Center holds weekly tumour conferences when all of the doctors engaged in your treatment come together to review your situation and select the best course of action for you. 
•    Clinical trials: Oasis Hospice, as a leading academic health system, offers cancer clinical studies at all three of its sites. These studies are exploring for novel and effective methods to treat cancer, and they will provide you access to treatments that aren't yet generally available.
•    Focus on your mind, body, and spirit: From the moment you're diagnosed to the time you're well on your way to recovery, we put your quality of life first. Our cancer support programme includes social and emotional support, nutritional counselling, and acupuncture, among other things. Waterford Place Cancer Resource Center in Aurora, meanwhile, provides a wide range of free assistance to anyone who has been diagnosed with cancer. 
•    Comprehensive cancer rehabilitation: Oasis Hospice collaborates with ReVital Cancer Rehabilitation to give you with the care and resources you need to deal with pain, exhaustion, and decreased activity levels while undergoing cancer treatment and thereafter. Find out more about how cancer rehabilitation can help you live a better life.
Common Treatments & Services
The oncology team at Oasis Hospice is dedicated to improving the quality of life for all cancer patients.
Patients may receive the following treatments and services:
• Chemotherapy and immunotherapy
• Radiation therapy
• Surgery
• Genetic testing
• Biomarker and genomic assessment
• Psychological counseling
The American College of Surgeons Commission on Cancer has authorised Oasis Hospice's oncology programme, and we have a significant clinical research commitment financed by the National Cancer Institute.
Trials in Medicine
The Minority/Underserved National Cancer Institute Community Oncology Research Program (MU-NCORP) at Stroger Hospital is a nonprofit, grant-funded programme that allows patients to engage in cutting-edge clinical research that enhances cancer treatment options.
Program for Patient Navigation
For patients and their families, receiving a cancer diagnosis can be frightening and perplexing. Oasis Hospice has received money from the American Cancer Society for a patient navigation programme that assists patients and their families as they navigate the healthcare system. This navigation application can assist with insurance queries, doctor searches, treatment and care alternatives explanations, communication with their healthcare team, and medical paperwork management.
Contact Oasis Hospice for Support
Patients with any illness, as well as their families, can benefit needs greatly from Oasis Hospice. Call one of our sites or send us an email to learn more about our supportive hospice care services.