With our Parkinson's home care services in Chicagoland, Wheaton, Glen Ellyn IL, and the surrounding areas in DuPage county, Oasis Hospice Home Care assists persons suffering from Parkinson's disease (PD). Our caregivers are trained to provide personal care and assistance to people with Parkinson's disease, allowing them to remain at home.


Parkinson's Home Care Services in Chicagoland
Parkinson's disease is a neurological disorder that damages the muscles, making movement uncomfortable and difficult for people who are affected. The disease is a degenerative one, which means that early symptoms will be minor and will worsen as the disease progresses. Stiff muscles, difficulty speaking, shakiness, tremors, and poor balance are some of the most prevalent symptoms of Parkinson's disease. People who have these symptoms have a lot of trouble with daily duties like self-care and other things, and they will almost certainly need help to live comfortably at home. With our Parkinson's home care services in Chicagoland, IL, Oasis Hospice Home Care can assist patients suffering from Parkinson's disease. For your peace of mind, our Parkinson's caregivers have expertise caring for persons who have this disease, and we are certified, bonded, and insured. Our caregivers will help your loved ones with activities of daily living (ADLs) and other important household chores.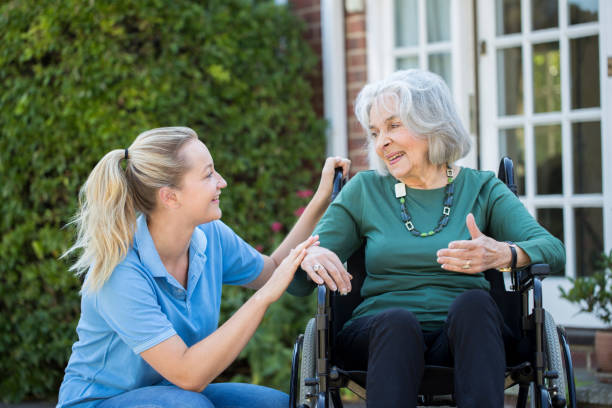 Progression of Parkinson's Disease
Because the nerve cells that create dopamine break down and die in people with Parkinson's disease, their brains have low amounts of dopamine. This results in aberrant brain activity, which has an impact on body movement regulation. The symptoms will appear in the early stages of the disease and will worsen as the disease progresses and dopamine levels drop.
Rigid muscles, slow movements, tremors, difficulties speaking, decreased posture and balance, and the loss of subconscious motions are the most common symptoms linked with Parkinson's disease. As the disease advances, those who are afflicted may have the following complications:
•  Cognitive issues: Parkinson's disease can lead to cognitive impairment and perhaps dementia in the long run.
•  Swallowing and eating problems: When people with Parkinson's disease lose control of their muscles, chewing and swallowing become extremely difficult. As a result, people who are impacted are at risk of choking or starvation.
•  Depression: People with depression may suffer worry, fear, and depression in the early stages of the disease.
•  Sleeping problems: People with Parkinson's disease may find it difficult to fall asleep and stay asleep at night.
•  Toileting problems: Incontinence can result from a loss of body control, and constipation can result from a slowed digestive process.
Professional Parkinson's Caregivers
Our Parkinson's caregivers at Oasis Hospice Home Care know how to offer the care that people with this disease require to be safe in their homes. We will support them with their activities of daily living (ADLs), such as self-care and hygiene, as well as ensuring that they move around the house securely. Our caregivers will provide you and your family with peace of mind while caring for your loved ones with Parkinson's disease.
The following services are available as part of our Parkinson's care:
•    Personal Care and Assistance: Our caregivers will help with personal care chores such as using the restroom, clothing, bathing, eating, and other such tasks.
•    Medication Reminder: We'll make sure your loved ones don't forget to take their medicine by reminding them to take the proper dosage at the proper time.
•    Mobility Assistance: We can assist folks who have difficulties moving in and out of their bed or recliner, as well as guiding them around the house.
•    Companionship: Our carers will be more than just a caretaker for your loved ones; they will also be their companion. To develop a personal relationship with your loved ones, we involve them in conversations and engaging activities.
•    Senior Transportation and Errand Services: We will provide rides to assist with errands and ensure that your loved ones arrive on time for doctor appointments and other obligations.
•    Overnight House Care: We provide overnight care in which a caregiver stays in the home and is awake all night to provide help and respond in the event of an emergency.
•    Live-In Care and 24-Hour Home Care: Our live-in and 24-hour home care choices can assist you if you want one of our carers in your loved one's home 24 hours a day.
Free In–Home Consultation from Oasis Hospice
If you or a loved one suffers from Parkinson's disease and requires assistance at home, please contact Oasis Hospice Home Care. We will conduct a free in-home evaluation to determine your loved ones' care needs and develop an appropriate care plan. For more information about our Parkinson's care services in Chicagoland, Wheaton, Glen Ellyn, Illinois, and the surrounding locations in DuPage county, call (773) 941-4838.
Live-In Home Care for Parkinson's Disease & Hospice Care
Regardless of the challenges that older folks are dealing with, we give them with high-quality home care that allows them to live happier, healthier lives. The calibre of our carers, the responsiveness of our personnel, and our competence in live-in home care characterise our high-quality home care services.
Specialized Home Care for Older Adults
Parkinson's Disease
Post-Stroke and Cardiovascular Conditions
Multiple Sclerosis
Cancer
Hospice Care
Oasis Hospice provides elder home care in the Gold Coast, Glenview, Crystal Lake, Wilmette, Oak Brook, Lincoln Park, and the surrounding suburbs of Chicago.
Assistance at Any Stage of Parkinson's Disease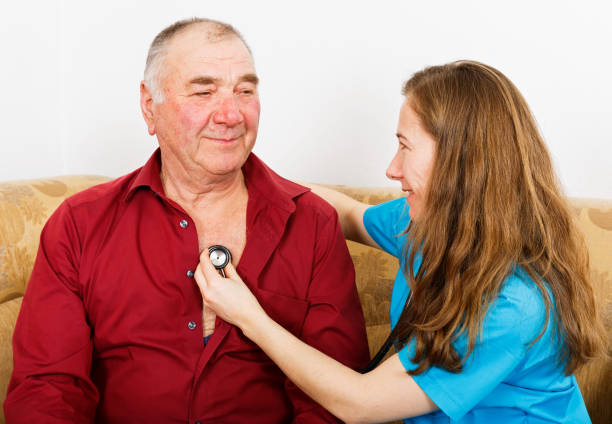 When Parkinson's Disease takes away a person's capacity to control their movements, Oasis Hospice can help them live more comfortably at home. As symptoms worsen, our carers can assist persons with Parkinson's disease in extending their quality of life while also providing family respite.
Our live-in and hourly home care choices allow our Parkinson's patients to remain in their comfortable surroundings, even as their disease progresses. Favorite cuisines, pets, things, and neighbours provide a sense of belonging that improves their quality of life.
Trust the skilled caregivers at Home Care Assistance if your loved one requires specialised geriatric care. To learn more about our senior care choices, contact us now.
HOSPICE AND PALLIATIVE CARE SUPPORT WHERE YOU NEED IT
When it comes to end-of-life care, a little assistance can go a long way. A caregiver from Oasis Hospice can assist loved ones once curative treatment is no longer viable. We work in tandem with hospice organisations and home health agencies to provide continuous, one-on-one care in a variety of settings, including inpatient hospice facilities, hospitals, assisted living facilities, skilled nursing facilities, and at home. Our compassionate caregivers enhance quality of life and dignity in death while providing peace of mind and respite to your loved ones.
We strive to improve your loved one's quality of life by keeping them as comfortable, aware, and functional as possible. Our mission is to bring peace, comfort, and dignity to the people. Our 24-hour care serves to meet the unique requirements of persons reaching the end of life in a variety of ways, including:
Serving as an emotional support system
Mediating depression
Preventing a sense of abandonment with one-to-one companionship and support
Offering respite for family members
Contact one of our Client Care Managers today to learn more about our hospice services.
Extensive Training & Ongoing Education for Senior Care
Not all caregivers are qualified to care for people who have Parkinson's disease or are recovering from a stroke. We require all caregivers at Oasis Hospice of Greater Chicago to complete extensive training on suitable elder home care practises through our Oasis Hospice University.
Our caregivers can effectively support older persons with day-to-day needs such as washing, grooming, dressing, therapeutic exercises, and more by having a deep awareness of both mental and physical symptoms of various disorders such as ALS, multiple sclerosis, and cancer recovery. Wherever you need it, our empathetic caregivers are also educated in hospice and palliative care.
When Your Loved One is Fighting Cancer
Oasis Hospice makes life easier for cancer patients when they are in the hospital or recovering at home. We have a large number of qualified carers on hand right now. Oncology patients benefit from caregiving at home because it gives aid, rest, and improves their attitude. Our skilled caregivers prepare meals, assist with light housework, assist with washing, clothing, and personal hygiene, provide company, assist with exercise, and transport to and from doctor's appointments or treatments. By minimising stress, weariness, and despair, caregivers may be able to aid recovery.
Our caregivers will also monitor and keep your loved one company during surgery, chemotherapy, or radiation treatments, as well as conduct errands or notify the charge nurse in an emergency. They also allow you or other family members to go home and relax, safe in the knowledge that your loved one will never be alone.
Contact Oasis Hospice for Support
Patients with any illness, as well as their families, can benefit needs greatly from Oasis Hospice. Call one of our sites or send us an email to learn more about our supportive hospice care services.