Emotional & Spiritual Support Services Chicago | Oasis Spiritual Care & Hospice Care Services
Oasis Hospice & Palliative care provides Chaplain service to patients as well as other patients and their family members with a wide range of therapeutic health services as well as spiritual care services and resources to guarantee the highest possible quality of life at the end of life. Music therapy and health visits from our pre-screened, adorable Paw Pals pets and their volunteer owners provide comfort and tranquility to patients. Oasis Hospice teams are also uniquely trained to provide spiritual guidance counseling/pastoral care, care that follows innovative traditions and teachings, and health care that acknowledges and celebrates military veterans' unique experiences as they approach the end of life.

Chicago Pastoral Care Services | Clinical Pastoral Education
Chaplains provide spiritual, emotional, and religious support to patients, families, and employees 24 hours a day, seven days a week. Our clinically trained health staff are interdisciplinary team members who offer health help, comfort, encouragement, and support. They can assist you in discovering the spiritual strength you require to go through situations when you feel helpless, confused, or lonely.
What Role Do Chaplains Play?
Offer emotional and spiritual assistance.
Assist patients with care planning and decision-making.
Assist patients in processing significant spiritual difficulties such as pain, loss, guilt, trust, hope, and so on.
Prayers spiritual guidance, blessings, anointings, baptisms, religious rites, and rituals are all available.
Serve as a link with local clergy and faith communities.
Provide end-of-life care, as well as grief and bereavement support.
We serve patients of various genders, religions (faith or no faith), ages, ethnicities, languages, sexual orientations, and legal statuses.
These services include bedside visits
Our chaplains serve all faith traditions and can assist patients and families in obtaining the resources they require to practice their own spiritual or religious traditions. We can assist you in contacting your religious/spiritual community if desired. On request, devotional literature, sacraments, priest visits, and other resources may be made accessible.
You can request a chaplain at any time by calling Oasis Hospice Care at 773.941.4838. Patients can also request a chaplain service Chaplains visit from any member of our medical team.
The UI Health Clinical Pastoral Education Program has an impact on our treatment practices and is meant to prepare graduate-level (and equivalent) individuals interested in a career in chaplaincy through a high-quality, experiential educational approach.
Meditation Area
The Oasis Hospice Care facility has a prayer and meditation space that is open 24 hours a day, seven days a week. A prayer book is available in the meditation room for writing down prayer requests. Chaplains will pray for these requirements. There are other free spiritual resources available.
Spiritual Organizations
We provide spirituality groups for psychiatric patients on weekdays and weekends that focus on spiritual ideas and values. These groups are held in the unit and are available to both young and old patients.
What Is The Role Of A Spiritual Care Provider?
Spiritual care practitioners supports and provide spiritual and religious guidance and supportive care to patients, their families, and loved ones. They plan, carry out, and assess spiritual and religious activities. They pay visits to patients and assess their spiritual and religious requirements. They provide theological, spiritual, and ethical counseling, work in interdisciplinary teams, and provide moral support to patients' families.
Spiritual care providers serve on committees and act as caregivers outside of regular working hours to respond to emergencies that necessitate their presence.
Interests, Skills, and Personality Types Required
A competent communicator and listener are required.
The ability to adapt to all surroundings and clientele is required.
Must be self-motivated and have strong initiative.
It is necessary to be able to monitor and analyze circumstances and people.
Must enjoy interacting with the general people.
Personality Traits (RIASEC)
SCA
S – Prefers to interact with others and assist them.
C – Prefers to operate methodically and structure, by established norms.
A – Prefers to work on creative projects.
Working Conditions
Spiritual care providers are mostly found in:
Hospitals
Rehabilitation facilities
Long-term and residential care facilities (CHSLDs)
Community service centers in your area (CLSCs)
Emotional Social, & Spiritual Support Services From The Salvation Army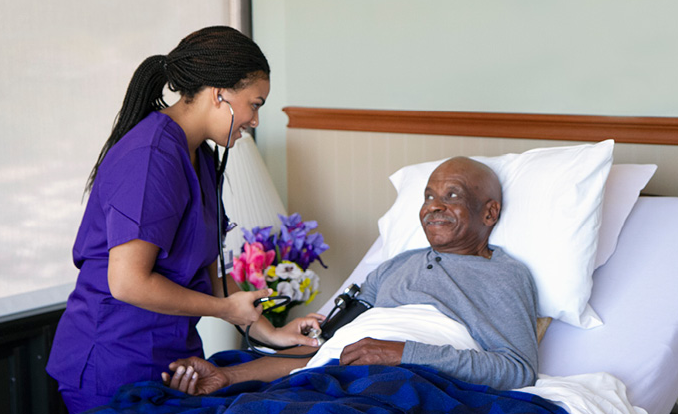 Since mid-March, when the magnitude of the COVID-19 epidemic became clear, our society has been physically and socially separated, with daily updates on the mounting number of deaths and job losses. We are now seized by daily protests and demonstrations asking for an end to police brutality and systematic racism, as well as riots with looting that do damage to our communities. All of this turmoil can make it difficult for people to absorb and deal with their emotions. It is not surprising that there is an increase in psychological anguish.
In response to the widespread worry, anger, helplessness, and uncertainty, The Salvation Army has established an emotional and spiritual support hotline for anyone who wants to talk. The main line health hotline was established as part of the Army's response to COVID-19 and remains a vital channel for people to chat and receive words of support and optimism.
Callers are connected to pastors and other emotional care personnel who offer a listening ear as well as spiritual guidance and prayer support if asked. The hotline also assists the Army in determining regions with unmet needs and collecting prayer requests.
In addition to offering emotional and spiritual support, staff and volunteers will send individuals to 911 in an emergency or other community resources based on their needs.
Oasis Hospice Care Response/Grief Support
Oasis offers grief support groups for children and teenagers aged 3 to 18 who have lost a family member due to death, separation/divorce, incarceration, deportation, deployment, serious illness, or some other life-altering, tragic event. Please visit our website, contact, or email the Oasis Hospice office to discover a group in your area.
Benefits of Hospice Care
Patients in need of Emotional and Spiritual support who are on hospice or palliative benefit from an increased level of help and support for themselves and their caregivers, which is one of the most significant advantages of hospice. To provide medical and personal care, nurses and aides visit their place of residence. In addition, social workers, chaplains, volunteers, and bereavement specialists assist with the planning and emotional support of the funeral.
When symptoms worsen in an emergency, additional care is often provided instead of another late-night ambulance ride to the emergency room.
Is Hospice Care Insurance Covered?
Yes. Medicare, Medicaid, the Veterans Administration, and the majority of private insurance companies cover hospice care in the area.
For more information, please enter our office or call 773.941.4838 and ask for the Emotional and Spiritual Support Services In Chicago at OASIS HOSPICE & PALLIATIVE CARE. Our knowledgeable staff will help answer your questions and provide you with the information you require to get connected with care through email as well.