Short-term stays in assisted living communities that provide round-the-clock care and support, enriching programs and activities, and on-site medical support are referred to as respite care. In contrast to assisted living, respite care is typically used when current caregivers need a break to recharge or when they require additional assistance. This could happen if they have out-of-state obligations, additional medical needs, or as a flexible option. How much does respite care cost per day?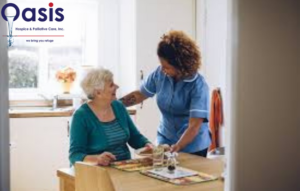 There are numerous advantages to using respite care services, but these are overshadowed by the fear of being saddled with a large bill. Continue reading to learn more about what respite care can do for you and how much you can expect to pay for an average stay.
Respite Care Varieties
There are numerous types of respite care. You have the option of having a professional come to your home to assist you with your daily activities or moving to an assisted living facility. It is ideal for families who simply require more assistance to receive respite care in their own homes. While you are away, the respite care provider will come to your home and accompany your loved one as a companion. Different providers will provide varying levels of assistance. Home health aides, for example, may assist with additional activities such as housework and cooking. They ensure that your loved one is safe during the day and has enriching social interaction while you are away.
It is ideal for caregivers who will be temporarily unavailable or for individuals who require intensive medical support during a period of rehabilitation for respite care that requires your loved one to move to an assisted living community. Assisted living communities to offer a variety of amenities such as nutritious meals, transportation, fun and exciting activities, and 24-hour medical care. They are essentially apartment complexes with additional support for people who need help with daily activities. This option is also a good way for people to get a taste of assisted living before committing to a longer-term stay. Alternatively, there are day programs that allow your loved one to reap the benefits of exclusive senior living programs while remaining at home with family. If you need a respite care provider then contact Oasis hospice.
Respite Care Cost
The cost of respite care varies depending on the type, length of stay, location, and community of choice. Short-term respite care in assisted living communities typically costs between $150 and $300 per day. Adult daycare programs cost around $100. It is important to note that there may be a minimum commitment period for all types of respite care, which will have a significant impact on the projected costs.
The majority of respite care is paid for privately. There are, however, some options to consider that may provide funding. For example, if you or a loved one has long-term care insurance, it may include a provision for respite care.
In the Oasis Hospice, We believe that giving caregivers and their loved ones peace of mind and exceptional care is at the heart of what we do at Chicago. Contact us today to learn more about the services we provide and the prices we charge.
How many hours of respite care are you allowed
Caregivers and older people have a special, but a demanding relationship. You and your caregiver can get respite care for a day, a few days, or a few weeks. With respite care, you'll continue to receive excellent care in a friendly nursing home.
Oasis Hospice subsidizes respite care. This program gives you and your caregiver a residential respite break. This article explores how many hours of respite care you can claim per year.
How much respite care can I get annually?
Under the Commonwealth Home Support Programme, eligible people can receive up to 63 days of residential respite care per year. It's 1,512 hours per person. You can extend your respite care allowance by up to 21 days with an aged care assessor's approval.
In certain situations, such as when:
Your caregiver is ill or needs more mental health leave.
You need intensive or specific care.
An emergency delays your caregiver's care.
Who needs respite care?
Respite care benefits both the caregiver and the patient.
Caregivers' Respite
Caregivers can become emotionally and physically exhausted; they should rest to continue providing the best care. A short break can do wonders for a caregiver's mental health and give them time to recharge while knowing their loved one is in good hands.
Caregiving respite
Respite care is not just for caregivers; it also provides a change in routine and new experiences. Respite care allows older people to meet new people and try new activities. A change of scenery can make respite care fun.
Dementia respite
Dementia causes cognitive and personality changes. Our dementia and Alzheimer's patients receive care, dedicated care.
What's respite care like?
When you stay overnight, for a few days, a week, or longer, you'll be treated like family. Oasis is a family-owned business that treats everyone with care and respect. You'll be shown to a private, safe, well-equipped room and given high-quality residential respite care during your stay.
Also:
All dietary and nutrition plans are catered to with delicious, on-site meals.
Activities and lifestyle programs
Yoga, pampering, cultural days, gardening, cooking, and meditation promote wellness.
Our residential respite care lets you take a weekend or longer break from your usual routine.
In our other post, you can learn about What does respite care mean. Oasis Hospice provides the best services Oasis hospice respite care provides excellent service. You can contact us at 708-564-4838.