Hospice is a service that gives care and assistance to patients who are nearing the end of their lives. It gives people the highest possible quality of life and emphasizes comfort rather than curing a condition. It differs from medical care because it takes a "whole person" approach to address the patient's physical, social, emotional, and spiritual needs. It also provides assistance to family carers. Many people want to know who pays for hospice care at home.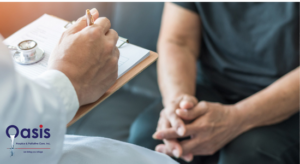 Hospice care is often delivered at the patient's home, while inpatient options are available for short-term respite care and acute treatment. Hospice services are also available to persons in long-term care or nursing homes. Physical care, medication, supplies, and equipment for the sickness and any linked conditions are all included.
How Is Home Hospice Care Paid For
Most patients with terminal illnesses do not pay for hospice treatment. Some potential financing sources for this type of care are listed below.
Medicaid Or Medicare
As long as the hospice provider is Medicare-approved, most hospice patients find that Medicare will cover most or all of their expenditures under the Medicare Hospice Benefit. Finding a suitable provider is not difficult; Medicare has certified more than 90 per cent of all American hospices. This coverage falls under Medicare Part A, which is the hospital insurance category. Terminally ill patients with a life expectancy of six months or fewer will be eligible for free hospice care. Some patients, however, will be required to pay a co-pay of no more than $5 for prescription medications and other symptom control products that may be required at home. Patients will be responsible for 5% of the Medicare-approved amount of inpatient respite care if it is required at some point. However, it is vital to note that once hospice benefits begin. Medicare will no longer pay for any treatment, including prescription medications, to cure terminal illnesses. Any medical issue a patient has that is unrelated to their terminal disease will be covered under the Medicare coverage in place before the hospice benefit is activated.
In most states, Medicaid covers hospice care for patients with little income and assets. Its benefits are remarkably comparable to those provided by Medicare Hospice Benefits. Medicare covers nearly all hospice-related costs, including physician and nurse care, pain relief and symptom management medicines, wheelchairs, physical therapy, nutrition counselling, speech therapy, grief counselling for family members, and supplies such as bandages and home health aides. Don't hesitate to contact Oasis hospice for cancer for your loved ones.
Benefits for Veterans
A patient's health insurance coverage decides whether or not hospice treatment is covered.
Veterans account for around one-fourth of all deaths in the United States. Many hospices are prepared to deal with the challenges that can develop for people who have served in the military during this period. It is normal, for example, for terrible battle experiences to resurface in their dying days. Hospice professionals can help these individuals have a more tranquil period.
 Qualified veterans must be in the latter stages of their lives, which often means they have been assigned a life expectancy of six months or fewer and no longer seek treatment other than palliative care.
Because hospice care is included in the VHA Standard Medical Benefits Package, any enrolled veterans who satisfy the clinical necessity for this service are eligible. Hospice has no copays, regardless of whether the VA or another entity manages it with a VA contract. It can be given to the patient at home, in an outpatient clinic, or a hospital.
Health Insurance Protection
Most private insurance packages cover some level of hospice care. Patients should check with their insurance carrier to see if hospice treatment is reimbursed and, if so, under what conditions. The criteria and benefits provided differ by insurers.
Financial Support
Hospices also take private payments from people who do not have insurance but can afford to pay for their care. Patients who do not have insurance and are unable to afford the cost of hospice services may be able to receive care for free or for a price based on a sliding scale. Donations, grants, gifts, and community contributions all contribute to this aid.
Most hospices include financial assistance staff who can answer any patient and family queries about how to pay for their services.
Does Hospice Cover 24-Hour Care At Home?
The issue of 24-hour care in hospice is complicated. The answer is "yes," hospice provides continuous care in some cases, but in others, families must augment hospice care.
Continuous Hospice Care
Hospice care is primarily provided on an as-needed basis. This entails visiting the house several times weekly. These visits are usually under an hour long. On the other hand, the typical Medicare hospice benefit recognizes that there are situations when patients require continuous care. Medicare allows for continued care when patients present with an acute skilled nursing requirement. This is especially true for palliative care nursing. While Medicare stipulates that near death is not a skilled requirement in and of itself, the skilled need for continuous care frequently aligns with the final hours of life. Continuous care includes frequent medication or care adjustments required to regulate symptoms, monitoring and treatment for new-onset seizures, and many visits in a single day to monitor oxygenation concerns.
Medicare Difficulties
Surprisingly, while providing continuous care for a particular number of hospice cases emerges as a quality indicator, federal authorities are increasing their inspection to inhibit it. Regulators appear concerned that hospices may be giving assistant services and other services that are not medically necessary in order to entice patients to enrol. Giving anything away as an inducement to use federally insured services is forbidden under federal law. This law is intended to apply to gifts, bribes, discounts, and coupons in general. However, with much complexity, it can also apply to providing services. Contrary to popular belief, providing ongoing care can prompt costly inspections.
Hospice Inpatient Care
Caring for a loved one who requires extensive personal care puts a physical and emotional toll on the caregiver. On occasion, the family caregiver will require more of a respite than the visits of nurses, aides, and volunteers can supply. In such instances, the hospice provider can admit the patient to a 24-hour personal care facility staffed only for hospice patients. Because the hospice benefit covers this, the Medicare-certified hospice agency will frequently partner with a specific house. Inpatient respite care is not usually required, but the hospice benefit makes it available just in case.
Home Care for a Fee
The Medicare home hospice benefit is primarily intended for patients and families who can handle a patient's personal care needs with some occasional assistance. Furthermore, home hospice is only suited for patients whose medical needs may be met by multiple home visits and 24-hour on-call nurses. This is not to say that Medicare-funded home hospice and family caregivers are the only options for home care. A third option is to supplement hospice care with private-pay home care. The intricacies of Medicare requirements are greatly reduced when families pay for in-home personal aide support and/or private-duty nursing. Some Medicare-certified hospice agencies offer private-pay services, although the vast majority do not. The complexity of determining where Medicare benefits finish and private-pay services begin might be challenging. Fortunately, hospice agencies take satisfaction in coordinating all necessary home care. Families should inquire with their hospice agencies about which private-pay providers they prefer and work well with.
Contact Oasis Hospice Professionals
Their insurance plan may determine the ability of a patient to pay for hospice care. Hospice also offers medicare hospice care. Many people ask is morphine used in hospice care; learn more about it after reading our post on it. If you or a loved one is nearing the end of a critical illness, contact the Oasis Hospice experts or call them at 708-564-4838.